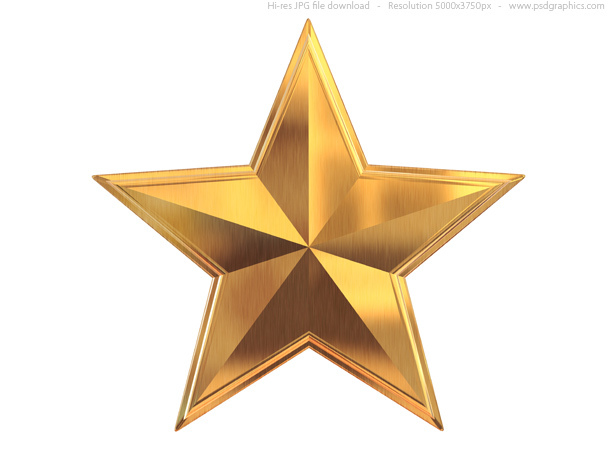 State Releases 2013 Report Card Data:
Knox County Schools receives straight A's in Achievement
SPOTLIGHT NEWS – November 2013 Principal For A Day
Nearly 80 Knox County business and community leaders spent much of the day back in the classroom – and the principal's office – through the Knox County Schools Principal for a Day program on Thursday, Nov. 21.
Guest "principals" shadow principals, observe classrooms and engage in school events to increase their awareness of the challenges and successes of public education.
This initiative, outlined in the Knox County Schools Strategic Plan entitled Excellence for All Children, brings together a broad range of government, civic, non-profit, community and business leaders to participate in a half-day experience with school principals at more than 50 schools.  Most began their day as the students arrived at the schools then spent time meeting with school administrators, visiting classrooms, interacting with support staff and experiencing the life of a school from inside the school walls.
Principal for a Day participants then attended a luncheon/feedback session with Dr. Jim McIntyre, Superintendent of the Knox County Schools, to learn more about the school district's successes and challenges and share their experiences from the day.  The luncheon was held at the Sarah Simpson Professional Development Center, 801 Tipton Avenue.
Community Schools Community Update
September 25, 2013
YOUR VOICE MATTERS!!! 
We asked you to share your thoughts and recommendations on what we need to prioritize to make Community Schools successful in Knox County. Here are some of the things you had to say:
1. Children/Students
Lets hear from the children!
Have children attend schools in their community – don't bus in from other areas
We need better student behavior and attendence
Better grades
2. Parents and Adults
Parent community school boards (non-PTA-related)
Parent engagment
More parent and teacher interaction
Parents involved with decision making
Parent development
Provide classes for adults, like GED classes
Adult classes – GED, ESL, career, adult reading
Find a way to bring parents into the schools
3. Community/Neighborhoods
Neighborhood empowerment/buy-in
Community updates
Community engagement
Development of a community stakeholders steering community
Strong steering committee
Good community assessment
Involve community leaders and longtime community members
Include neighborhood groups outside of the community school
Community needs to be able to use the school buildings
Do not direct what the community needs, but work to do what is needed
Meals for those without
4. Schools
Creation of a common vision
Academic achievement
Parent and teacher interaction
Caring teachers committed to teaching
All schools need to receive the same respect
Zoning and transportation considerations
Schools need to be community friendly and open to community members
Make sure resources are available
Comprehensive list of services to families
School system needs to stop controlling community schools
School participation and buy-in from principals and staff
District needs to move back and allow steering committee to do their work
More alignment of resources by KCS and improved communication
Focus on true needs
School district must allow GSP to manage community schools without interference
Huge volunteer base must be recruited with lear expectations and orientation
Adequate funding
Make it less intimidating for parents to come into schools
Ensure parents and students privacy (i.e. allow anonymity of people seeking selective services)
Listen to the needs of each site, each neighborhood is unique
Solve the afterschool care problem of competing with private care or grandmas
Feels like a top-down decision making process
Make space available in the schools for neighborhood groups that need a place to meet
Raise awareness across the county
Measurable outcomes
5. Partnerships/Collaboration/GSP
More county/business/government involvement
Support in helping partners determine how to meet the needs of students and families without losing money
Communication
Diversity of services
Engage community stakeholders
Services to influence and impact healthy families
Team-building and collaboration between agencies and school
Follow through and plan for inclusion
Comprehensive list of services available to families and communities
Progress reports and updates to all involved
Open forums to discuss progress
Value all partners in the school area
Loosening of KCS rules surrounding partners…help us help the students!
GSP – learn what is working, let US do the talking next time!
More alignment of resources and improved communication
Adequate funding
Skilled resource coordinators need to be recruited
Strategic planning
Data-based decision making
Broaden support from local partners
Get the public library involved – branches in each neighborhood, use them
______________________________________________________________________
______________________________________________________________________
Get involved in the 2nd Annual Thank A Teacher Week
September 30-October 4, 2013
There are many ways to get involved for businesses, community groups, parents, students and faith-based organizations. To learn ways your group can be involved click
HERE
. To let us know of an offer your business wants to make to teachers, to request a poster or yard sign or to let us know something special you will be doing for teachers during the week, click
HERE.
Post a "thanks" to a favorite teacher or a picture showing your thanks on our THANK A TEACHER
Facebook
Page.
When we began this work, we promised two things:  
     ACCOUNTABILITY   &   RESULTS.            
Click 

here

to view the most recent report on our progress.
Join Today!
To join our effort to take Knox County Schools from good to great, become a

MEMBER

of The Great Schools Partnership. Members receive monthly updates about educational initiatives and invitations to special events.
WHY DO WE NEED THE GREAT SCHOOLS PARTNERSHIP?
Two-thirds of Tennessee employers want post-secondary training, but less than a fourth of Tennesseans have it.
Half of Knox County students graduate from high school with ACT scores below 21 – the standard measure of college and workplace readiness.
Tennessee has always ranked near the bottom on per capita spending on education. We were an agricultural and manufacturing state with little need for a highly educated workforce.
Obviously, that has changed. In today's information-based, technology-driven economy, the community with the best schools wins. Until the political culture changes into one that is more supportive of education, a strong private sector partner is crucial of helping the Knox County Schools reach their strategic goal.
We help Knox County Schools in three ways:
1) Strategic planning – where are the key leverage points where limited private-sector resources could make a transformational difference?
2) Fund raising – we raise those private-sector resources.
3) Advocacy – we are trying to change the political culture to one more supportive of education.
Knox County Schools Support Organization
We are a free-standing tax-exempt public charity whose mission is to help Knox County Schools go from good to great. More precisely, we serve as a "catalyst, think tank, incubator and start-up funder for making Knox County Schools globally competitive."
Browse our website and examine our work plans & budget. Email us and tell us what you think. We want to involve parents, teachers, students, and community members in all that we do. Most importantly, join our network in the movement to create a globally competitive school system here in Knox County! We will send you periodic news blasts and updates on the challenges facing our schools and what you can do to help us meet them. Working together, we believe Knoxville can build the best large school system in the southeast.
Join today to take Knox County Schools from Good to GREAT!!